About Us

Registered podiatrists Doctors Mino Deiana and Nick Perry started Regina Family Foot Clinic in 1998 with the goal of serving adults and children in the Regina area with all ankle and foot-related issues. Together, we diagnose and treat a wide range of ailments and disorders.
Education is a big part of our practice and we inform our clients about all aspects of their health, specific conditions and treatments.
All our professionals at Regina Family Foot Clinic maintain the highest levels of accreditation and pursue ongoing education to stay abreast of the latest trends in podiatry. We utilize the latest treatment techniques and procedures.
Walk into our office and walk out with an improved foot health. The first step to healthy feet and improved foot function begins with a visit to our new and expanded clinic.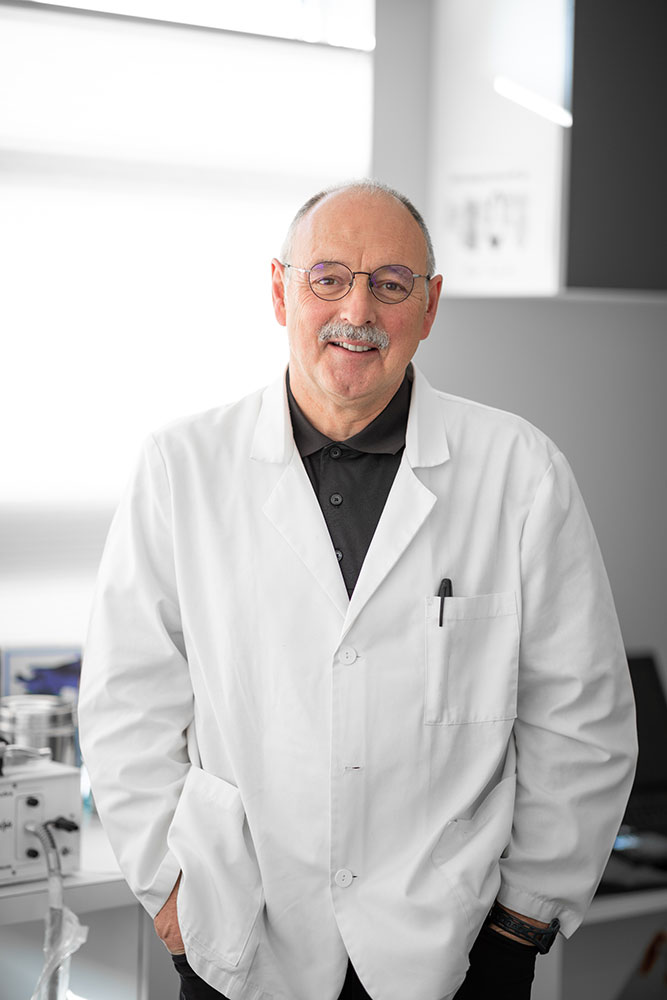 Dr. Nick Perry
Podiatrist in Regina, SK
Regina Family Foot Clinic
Read More
In 1998 Dr. Nick Perry opened the Regina Family Foot Clinic with Dr. Mino Deiana. Their mission is to provide top of service podiatric medicine in a knowledgeable and friendly manner. Dr Perry has a vast array of experience in the podiatric field and specializes in diabetes as it pertains to podiatry, biomechanics, podopediatrics, general podiatric care and foot mobilization therapy (FMT). He is currently one of three podiatrists in the province certified to perform FMT. He is passionate about foot care education and speaks to a variety of groups, both community and professional.
Dr. Nick Perry was born and raised in the United Kingdom and completed his studies in 1981 in Podiatric Medicine in London at the University of Westminster – Division of Podiatric Medicine.
Prior to immigrating to Canada, he was employed in the public and private practice in Buckinghamshire for five years. He worked in public practice in Rosetown, Saskatchewan from 1985 to 1990. In 1990 he was selected to become the Director of the Saskatchewan Podiatry Program and directed the program until 1995. He then performed consulting work for the Saskatchewan Ministry of Health from 1995 until 1998, when he went back into Private Practice.
In 1995 Dr. Perry authored a scientific article entitled "Lowering the risk of amputation in Type II Diabetes", which looked at the costs associated with lower extremity amputation in Saskatchewan. This was subsequently published in the Saskatchewan Epidemiology Journal.
Outside of work his interests are woodworking, fostering rescue cats and racing vintage snowmobiles (because they didn't have any of these in England!). His goal in patient care is to provide evidence-based podiatric medicine to his patients in a confident, knowledgeable and friendly manner.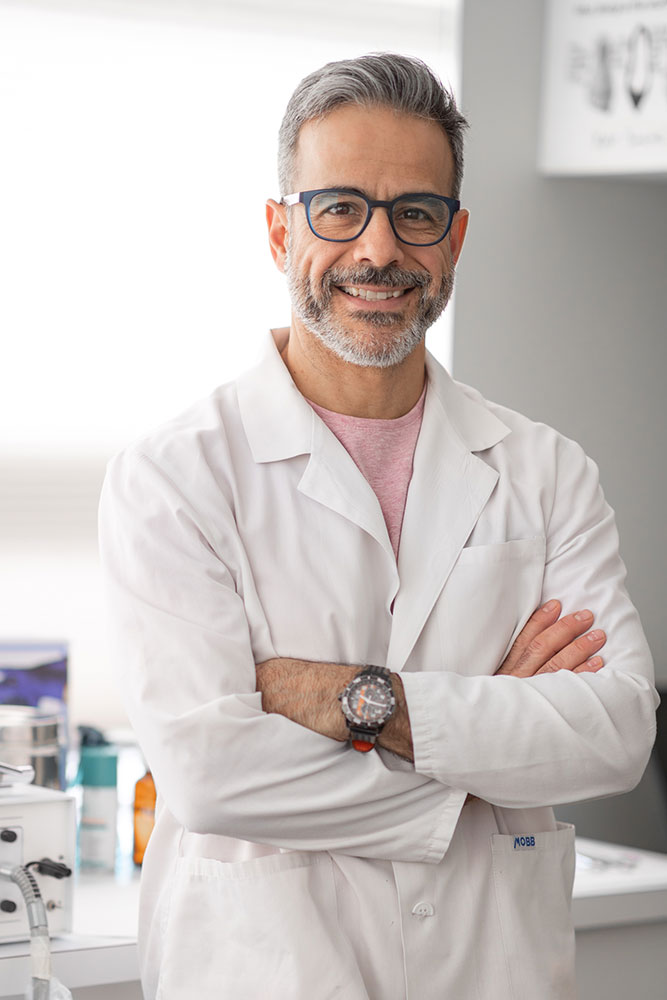 Dr. Mino Deiana
Podiatrist in Regina, SK
Regina Family Foot Clinic
Read More
Dr. Mino Deiana opened the Regina Family Foot Clinic with Dr. Nick Perry in 1998. He is a specialist in many areas including geriatric and diabetic foot and wound care. Mino also has a special interest in running biomechanics and running injuries and has worked extensively with local competitive runners and triathletes. He is certified in level 1 foot mobilization techniques (FMT).
Dr. Mino Deiana was born and raised in Regina. He attended the University of Regina and Salford University in Manchester, England, obtaining his degree in podiatric medicine in 1994. He first worked for the Five Hills Health Region in Moose Jaw, specializing in geriatric and diabetic foot and wound care. Mino has also previously operated satellite clinics at the University of Regina Allied Health Centre from 2005-2010 and Synergy Health and Wellness from 2010-2014. He is currently vice president of the Saskatchewan College of Podiatrists and has also served as registrar of the College from 2009-2012. He is a member of the Saskatchewan Podiatry Association, CFPM and AAWC, and has enjoyed volunteering for Special Olympics Saskatchewan in providing foot assessments to athletes.
He is actively involved in the Canadian Italian Club of Regina. He enjoys running, cycling, snowboarding and skiing with his family, and cheering on his kids with their sports and music interests.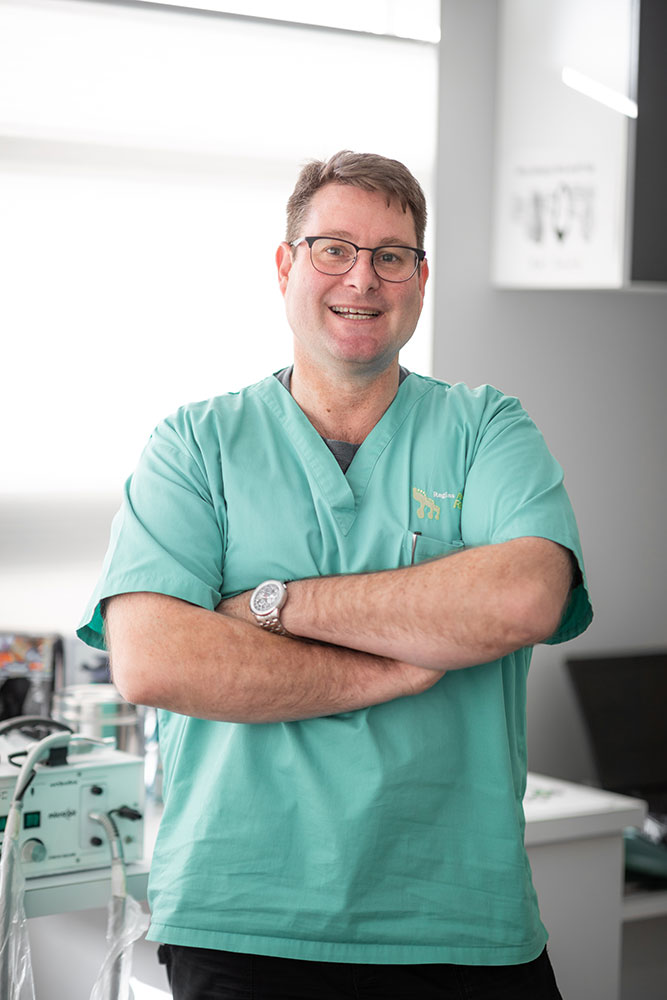 Dr. Axel Rohrmann
Podiatrist in Regina, SK
Regina Family Foot Clinic
Read More
Dr. Axel Rohrmann's passion is feet and foot health and he will stop at nothing to get you back on your feet. Dr. Axel Rohrmann has many specialties including diabetic footcare, wound care, nail and soft tissue surgeries and custom foot orthotic therapy.
Born and raised in South Africa, Dr. Rohrmann completed his studies in Podiatric Medicine through the University of Witwatersrand in Johannesburg. In 2000, he moved to Singapore, where he set up Podiatry services in Changi General Hospital and served as head of the program for the next four years. Then, looking for new challenges, he worked in a number of other hospitals and clinics, helping to set up several podiatry programs.
In 2005 – 2006, Dr. Rohrmann took on a position with ASICS South East Asia as lead in their research and development team while participating in a reality TV show for budding business entrepreneurs. Ultimately, Dr. Rohrmann and his partner, Mr. Andy Zhao, won this competition, which assisted in developing a franchise opportunity for a shoe retail concept store, providing dress shoes with both fashion desire and sport shoe technology.
In the summer of 2007, he arrived in Canada and immediately started work with the Regina Qu'Appelle Health Region Podiatry program, for which he was the Clinical Head Podiatrist. During his time with the RQHR, he established a High Risk Foot Clinic with a focus on wound care, limb salvage and amputation prevention. He also developed strong ties with the Michener Institute of Toronto and was awarded status appointment as clinical educator.
Dr. Rohrmann serves on various provincial and national boards, committees, and advisory panels to promote best practices in podiatry. Some of these include the Canadian Federation of Podiatric Medicine, Saskatchewan College of Podiatrists, Canadian Diabetes Association and Wounds Canada.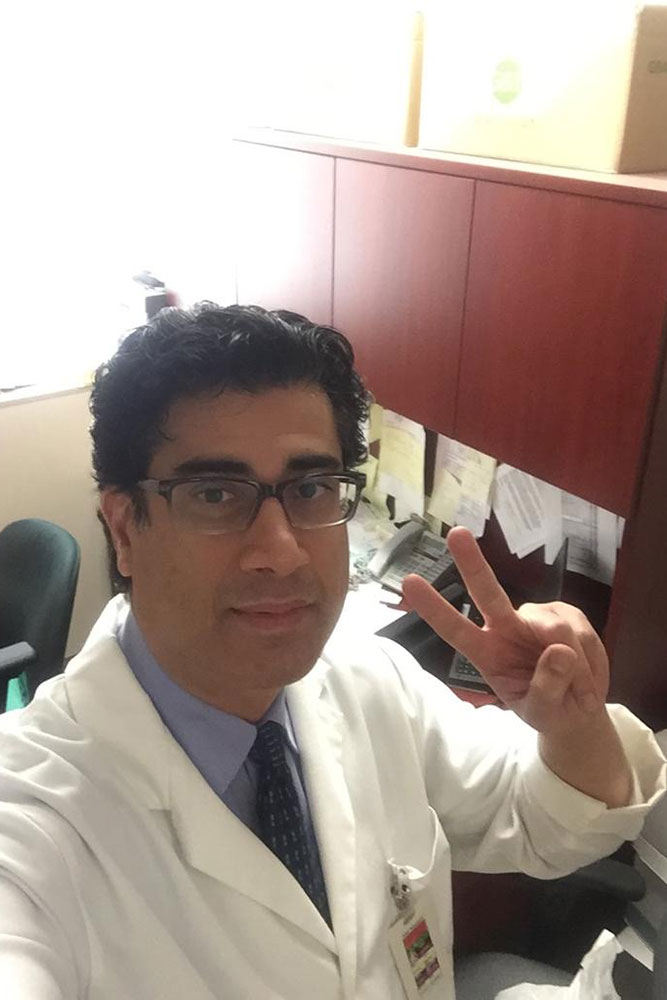 Dr. Hugh Juma
Podiatrist in Regina, SK
Regina Family Foot Clinic
Read More